Learn More
New Gas Boiler Installation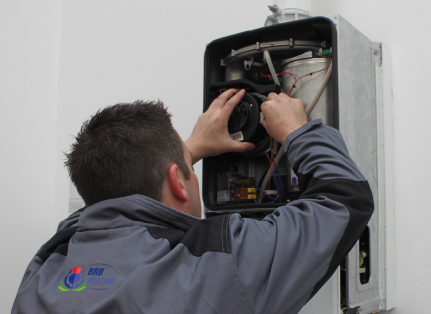 Ready To Upgrade Now or Have An Existing Heating Issue?
For a no-obligation Home Survey, Request a Callback or
Telephone our team direct during normal business hours, Monday to Friday, 8am – 5pm.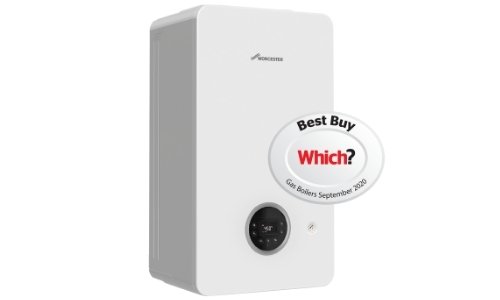 Greenstar 2000
The Greenstar 2000 is our price competitive Combi boiler.
Available in outputs of 25 and 30kW, the Greenstar 2000 is a perfect solution for landlords and the private rental market where reliability meets tenant expectations.
Available in LPG, it's an excellent option for caravans, static homes and holiday parks.
One of the quietest Combi boilers, with hot water flow rates up to 12 l/min.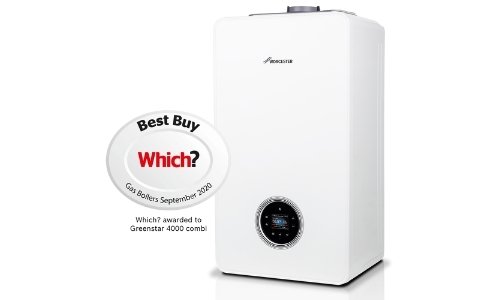 Greenstar 4000 – NEW
Built on all the award-winning tried and tested features of the Greenstar i, the Greenstar 4000 is instantly familiar.
The 4000 range is available in both natural gas and LP.
Combi model has 25kW & 30kW options, with hot water flow rates up to 12.3 l/min.
The System model is rated 12 – 24kW.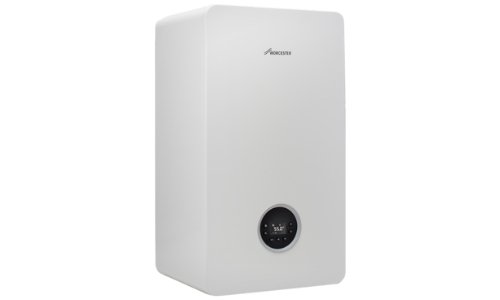 Greenstar Life 8000
The Greenstar 8000 Life, available in white.
It keeps all of the tried & tested CDi Classic features, and improves on everything else.
With outputs of up to 50kW for combi and regular models, and outputs up to 35kW for system model.
This next generation boiler benefits from the same pipe connections, flue and fixing points as the CDi Classic to allow a simple upgrade.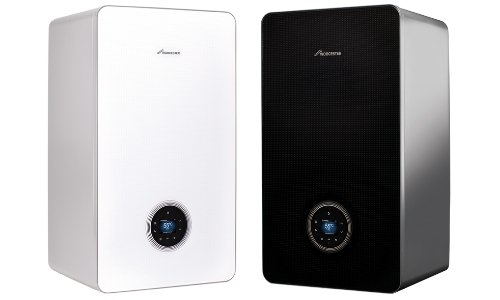 Greenstar Style 8000 – Black or White
The Greenstar 8000 Style, has all the benefits of our 8000 Life, but is available in both high gloss black and white.
Representing a new benchmark in premium quality heating and hot water provision.
Available in a Combi model up to 50kW, and the System model of 30-35kW.
This top of the range boiler offers a unique design and pioneering full colour touchscreen display.
Featuring a detailed text display and intuitive menu structure for rapid diagnosis, fault-finding and commissioning, there is never a need to search through paper manuals and fault codes.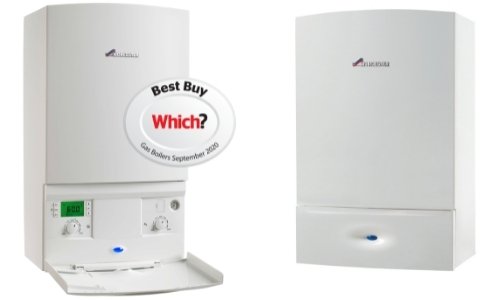 Classic Design Greenstar Models
We can still offer the a classic Greenstar model if you prefer the traditional design. After winning so many consecutive awards year on year, and improving the efficiency and design with each revision, the Greenstar range is very well known indeed. Regularly recognised in receiving the Which? 'Best Buy' Gas Boiler award.
 Worcester Bosch has developed incredible efficiency in their Greenstar range. As in the video above, these are the 3 boiler types: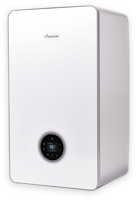 Perfect for smaller properties.

No need for a hot water cylinder.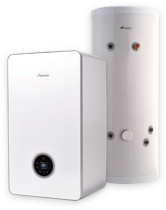 Ideal for homes with more than one bathroom.

Provides a constant supply of hot water to any number of taps at the same time.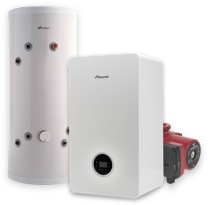 Perfect for homes where a lot of hot water is used at the same time.

Ideal where there are two or more bathrooms.
Include a brief note of your requirements and we'll contact you during normal working hours, Monday to Friday, 8am – 5pm.
Digital Heating Thermostats
Controlling your home heating is becoming increasingly vital as energy prices continue to rise.
To combat this, we recommend that you install an intelligent digital thermostat to adjust your system's temperature.
The first benefit is that the temperature in your home is never uncomfortable.
You simply set the desired temperature… and that's all!
By restricting your boiler from heating the house over a reasonable temperature, you're consuming significantly less fuel and saving money.
Probably the most user friendly.
Controlled using the app on your Smartphone or Tablet using your WIFI.
As with the EPH Control thermostat, you program pre-set times for your heating and Boost functions.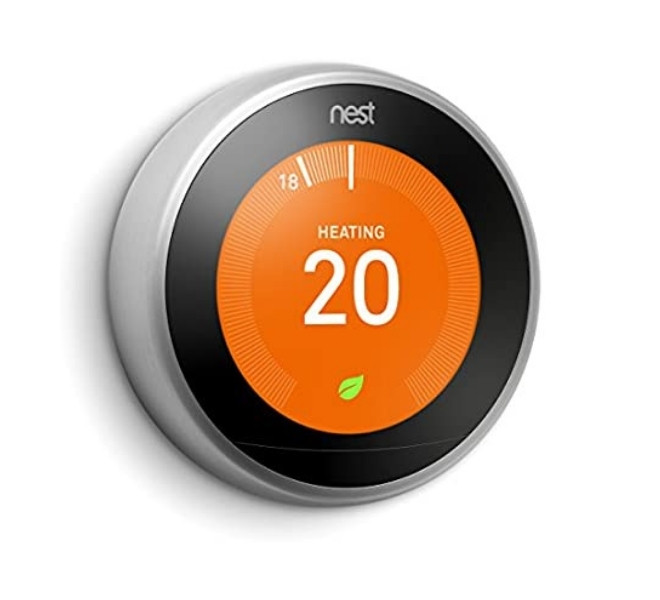 with Intelligent Learning Mode.
A key feature and benefit of the Nest heating thermostat is its intelligent learning mode..
For instance, if you are boosting the temperature consistently at a certain time during the week, your Nest will remember that and boost the heating for you automatically without you having to open the app.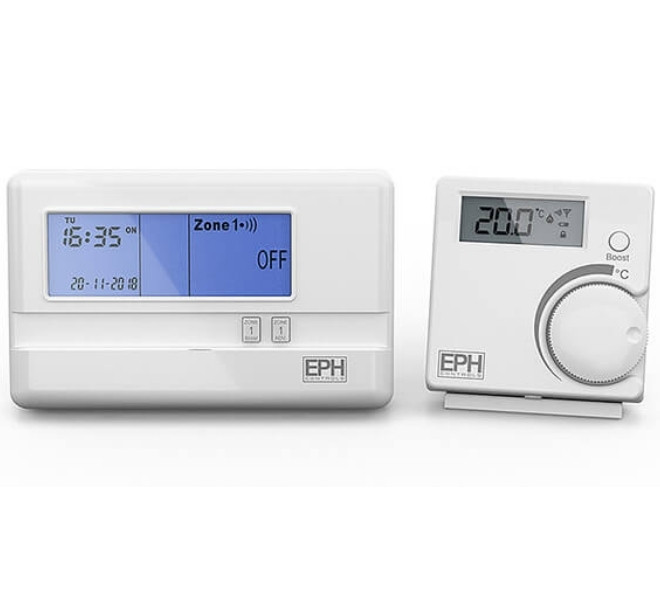 A Clock And Digital Thermostat.
The clock can be set to programmatically activate the heating system around your normal routine.
For example; you can set the time you wake up in the morning, and the time you usually get in from work, The Thermostat literally takes care of it from there.
This model also has a Boost function that turns the heating on for an hour to give you a little burst of heat, which is very useful if you're expecting visitors.
Full System Package Deals
Ready to renew your full system? Whether you're looking to add or replace a single piece, or just renew the full system.. we're here to help.
For our very best deal, we can offer you a complete personalised package on a;
Boiler
Flue
Water Filter
Digital Thermostat
with Expert Installation.
We have the capacity as a business to handle your first query through to installation within 24 hours, utilising our fully hired and skilled engineers.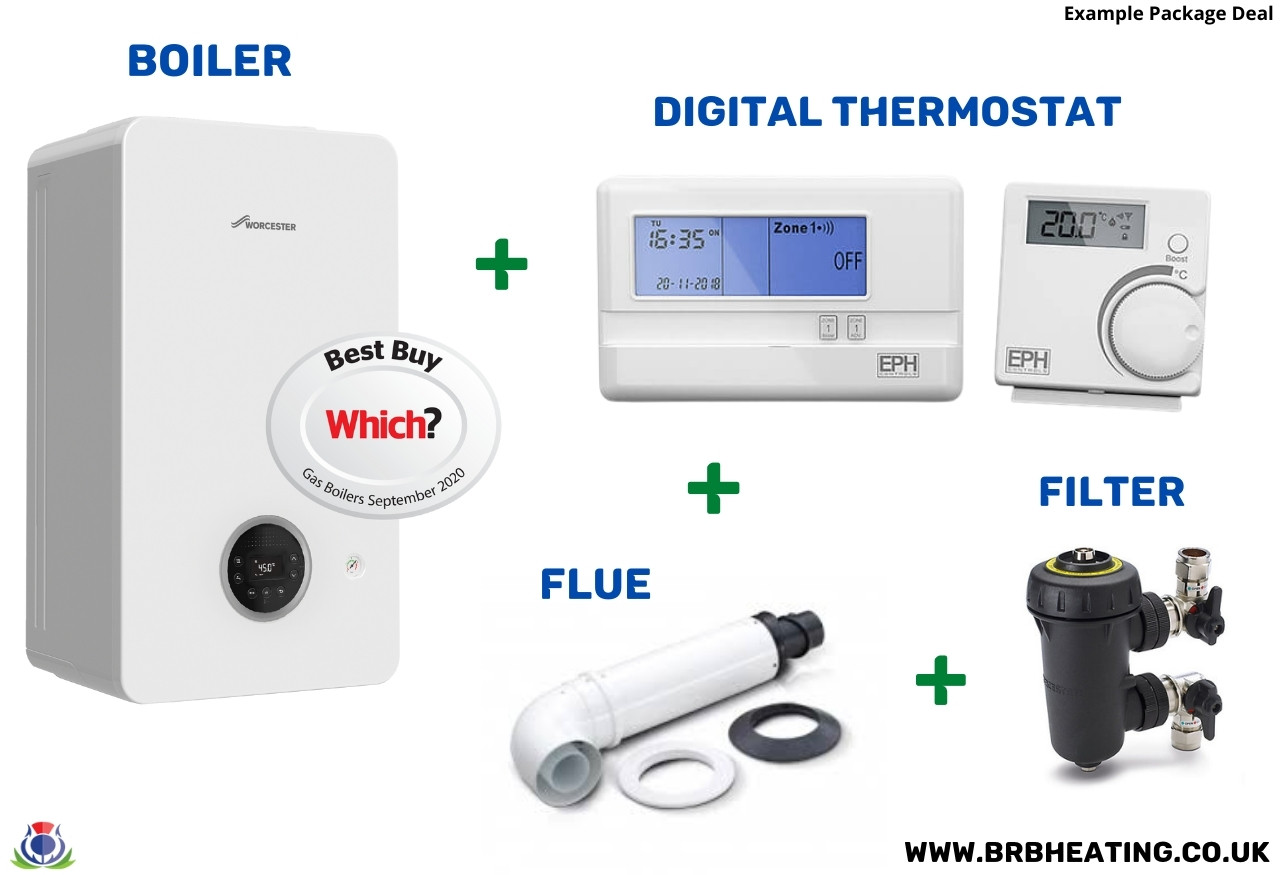 Arrange a Callback or give us a call during business hours to organise a free quote and survey of your existing heating system.
12 Year Manufacturers Guarantee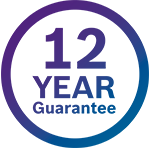 All our recommended boilers come with a manufacturer backed guarantee of up to 12 years so you can rest assured that you are protected 24/7.
What's more, you only need to contact us if you have any issues during that period.
Our aim is to ensure all our boiler installations are as stress-free as possible and our highly trained engineers offer a friendly and professional service to help ensure just that.

Common Questions When Choosing A New Boiler
My Home Has Two Or More Bathrooms..
– A Regular or System Boiler is usually best.
I Live In An Apartment or Bungalow..
– Almost always the best choice is a Combi Boiler.
I Am Converting A Loft Space..
– A Combi Boiler is recommended.
My Mains Water Has Low Pressure..
– We recommend a Regular or System Boiler.
I Always Want To Have Hot Water Available..
– We recommend a Combi Boiler.
Looking To Replace An Old Boiler?
We can assess your Boiler requirements free of charge during a short home survey.
A boiler can be installed in a bedroom as long as the room is properly sealed.
This means that it draws air for combustion from the outside and exhausts waste air to the outside as well.
A room sealed boiler will not release fumes into the room, making it safe to install in a sleeping room.
Your garage might be a good place for your boiler.
As with loft boiler installations, you must ensure that your system includes frost protection and pipe insulation, as this area can get quite cold, particularly in the winter.
While all boilers have a reset button, the location and method of use vary by model.
If you are unable to locate the button, consult your boiler's manual. This should also include instructions on how to reset your boiler. However, in the majority of cases, once you've located the reset button, you'll need to…
 Press and hold the button (for somewhere between 1-5 seconds)
 Await the ignition of the boiler (this could take several minutes)
Take care not to press the button multiple times, as this may worsen any issue.
Finally, contact us for a quick survey to ensure everything remains working correctly.
Installing a new boiler is a significant decision, and with so many accessible alternatives, how do you decide which boiler is ideal for your home?
Prior to making this choice, it's critical to consider your existing and future heating and hot water requirements.
Consider how much hot water you and your family consume, the size of your property, the type of fuel accessible to you, your existing system, and the types of boilers available for installation.
Annual boiler servicing costs are a one-time fee of approximately £60-£100 for your annual service, or as a single annual payment when you have one of our comprehensive BRB Heating Priority Boiler Cover Plans protecting your heating system.
Learn More: https://brbheating.co.uk/care-plans.html
The cost of your new boiler depends on the make and model that best fits your home and budget.
New Gas Boilers are usually priced between £900 – £2500.
Request a callback or call us during business hours to arrange a free BRB Heating home survey.
Certain boilers will not ignite if the gas or water pressure is insufficient.
Low gas pressure could indicate a problem with the area's supply, and you may need to contact the supplier to confirm.
Alternatively, it is possible that the water pressure in a sealed system boiler is too low.
Before calling BRB Heating, the following steps can be taken to turn off the boiler;
Check the thermostat:
If your thermostat is battery-operated, first ensure that the batteries are not in need of replacement. If you are certain that the batteries are functioning properly or if your thermostat is directly connected to your home's electrical system, turn the thermostat to the off position. Allow your system to cool down for a few moments and check to see if it shuts down. If your system continues to run after about three minutes, you may need to turn off the entire heating system.
What if my thermostat lacks an off switch?
The simplest solution is to set the thermostat's temperature lower than the current room temperature by at least a few degrees. If both the thermostat and the heating system are functioning properly, the heat should be turned off. If the unit does not turn off, you may need to turn off the entire system's power.
Turn off the heating system:
This is a step that many homeowners find unsettling. However, if your system's on/off switch is labeled properly, this should be straightforward. Typically, the central heating system or boiler's on/off switch is labeled. Simply flip the switch off and call us.
When a gas boiler runs, it is normal for it to emit small amounts of gas.
If you notice a faint gas odor near the boiler on occasion during this process, have no fear.
On the other hand, should you frequently smell gas in your home, your heating system may have a dangerous leak.
Electric heat pumps, air source heat pumps, and ground source heat pumps are all considered to be the most efficient alternatives to gas boilers at the moment.
If you're concerned about having to replace your existing oil or gas boiler, rest assured that you won't have to.
The ban on gas and oil boilers in 2025 will apply only to newly constructed properties.
A target of 2030 has been set to allow time for private landlords to replace their existing carbon based heating systems.
Once you've determined the type of boiler you require, the next consideration is the size.
The size of the boiler (in terms of efficiency) is defined by its heat output. This is expressed in kilowatts (kW).
When a boiler is turned on, the higher its heat output, the more energy it consumes.
Larger homes with more radiators and bathrooms will typically require a higher heat output than smaller homes.
Selecting a boiler that is too large for your home will result in significantly higher heating bills and carbon emissions than necessary.
When choosing a combi boiler, it's critical to choose a reputable brand that won't fail, as well as one that is the appropriate size and fit for your home.
A unreliable combi boiler will fail prematurely and will almost certainly require costly repairs on a regular basis. On average, a boiler repair costs nearly £200 (Which? poll, 2021). As a result, it pays to invest in a dependable one.
Additionally, an oversized combi boiler will result in you paying more for heating and hot water than necessary, while an undersized one will provide an insufficient flow of hot water to your taps and radiators. The most straightforward way to determine the size of boiler you require is by counting the number of radiators in your home.
Less than 10 Radiators -> under 27 kW Boiler
10 to 15 Radiators -> 28 – 34 kW Boiler
More than 15 Radiators -> over 34kW Boiler
This is a rudimentary guide. After conducting a thorough heat loss survey of your home, a fully trained BRB Heating engineer will be able to size your boiler and offer a quote in the moment.
To ignite the boiler, electricity is required.
The central heating pump and the boiler fan are the two most energy-intensive components of a gas boiler.
Certain older boilers may be gravity-fed.
These systems rely on gravity to circulate water around the radiators, eliminating the need for a separate pump.
Corroded pipes, excessive pressure, and loose joints are all frequently cited reasons for a boiler to leak water.
If your boiler was only recently installed, the leak could be the result of improper installation.
If you notice even the slightest leak, contact BRB Heating immediately.
New Boiler Installation – Here's Our Four Step Process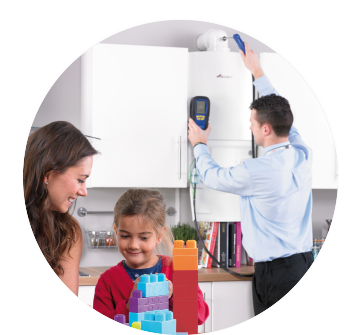 Step 1 – Survey
One of our qualified surveyors will visit your home to carry out a free, no obligation survey.
This can be arranged at a time that suits you best.
–
Contact Our Team For A Free Quote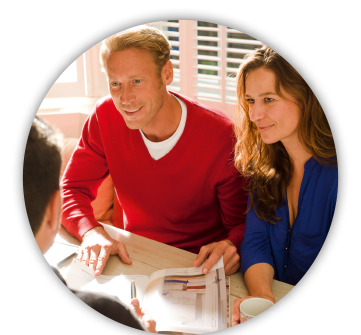 Step 2 – Receive Your Quote
On their visit our engineer will provide you with exact costs for the boiler most suited to your home.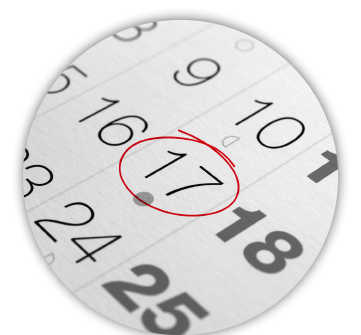 Step 3 – Book Your Installation Date
Once you're ready to proceed we will book the installation at a time that is convenient and suits you best.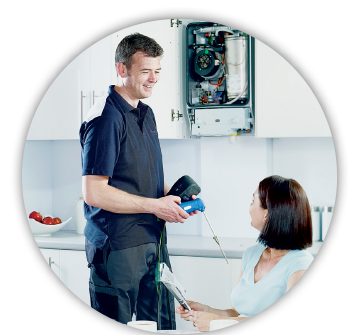 Step 4 – Install & Introduction
On installation day, our engineer will arrive and begin work usually around 8am.
We work quickly and efficiently to ensure that there is little inconvenience to you.
Once installed, our engineer will talk you through how your new boiler operates until they are satisfied that you understand how it works.
We're Gas Safe Registered.
BRB Heating takes gas safety extremely seriously.
All our engineers are on the Gas Safe Register and will have their official identity card available to you if requested.
Responsible for the registration and regulation of all gas engineers, the Gas Safe Register is the official gas safety organisation in Great Britain.
Membership is mandatory for every company and engineer working with gas appliances.
To find out more about Gas Safe Register you can call them
0800 408 5500 or visit their website.

Servicing West Central Scotland



BRB Heating Ltd takes great pride in providing Heating & Plumbing Services to homes across Scotland from our headquarters at Hillington Park, Glasgow.

- Our Core Area -
Glasgow | Paisley | Dumbarton | Motherwell | Hamilton | Kilmarnock | Coatbridge | Ayr | Linwood | Bridge Of Weir | Johnston | Wishaw | Bellshill | Bothwell
Office Hours
Monday to Friday, 8am – 5pm